To create a student account, you have to create a parent account first.
To register as a parent you have to follow the below steps:
1- Enter HelloCode Link :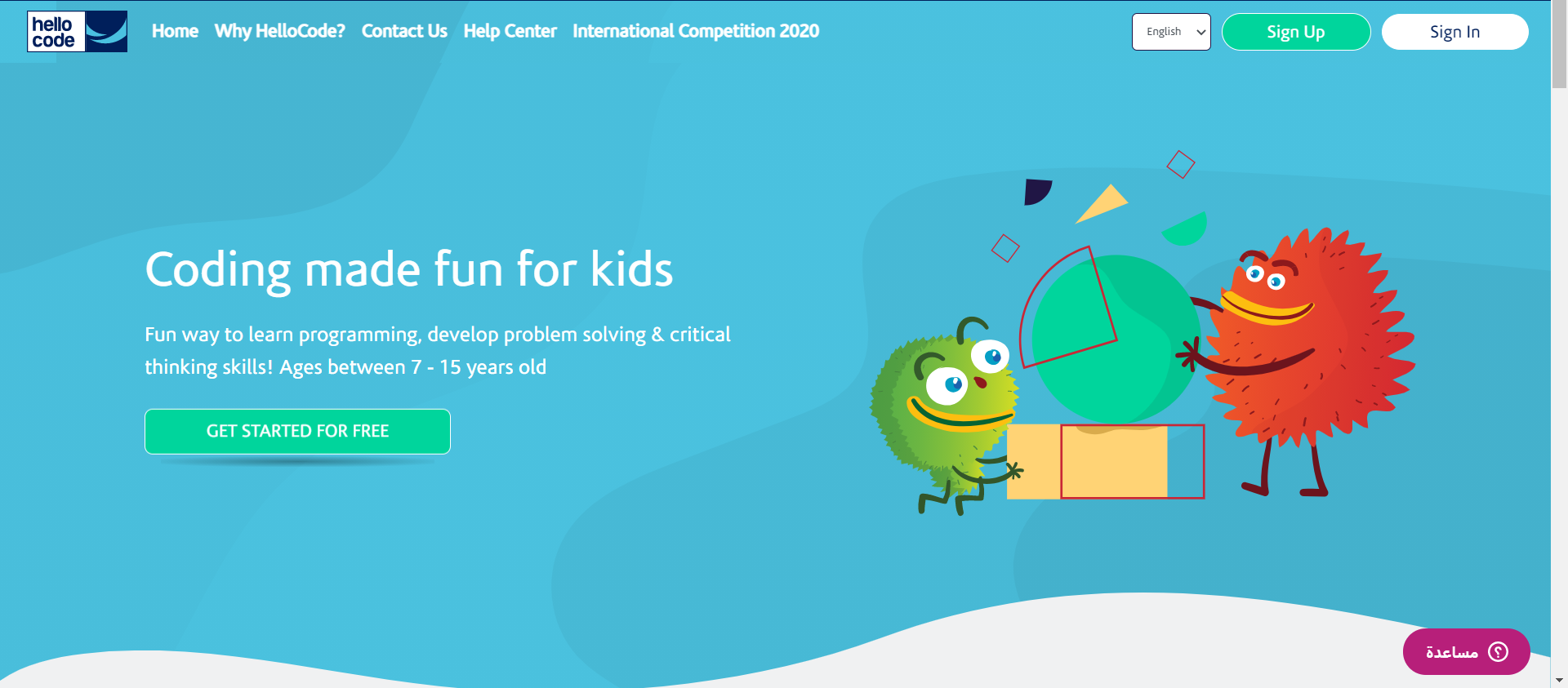 2- Signup a Parent account at https://hellocode.me/register/parent, and fill the parent information.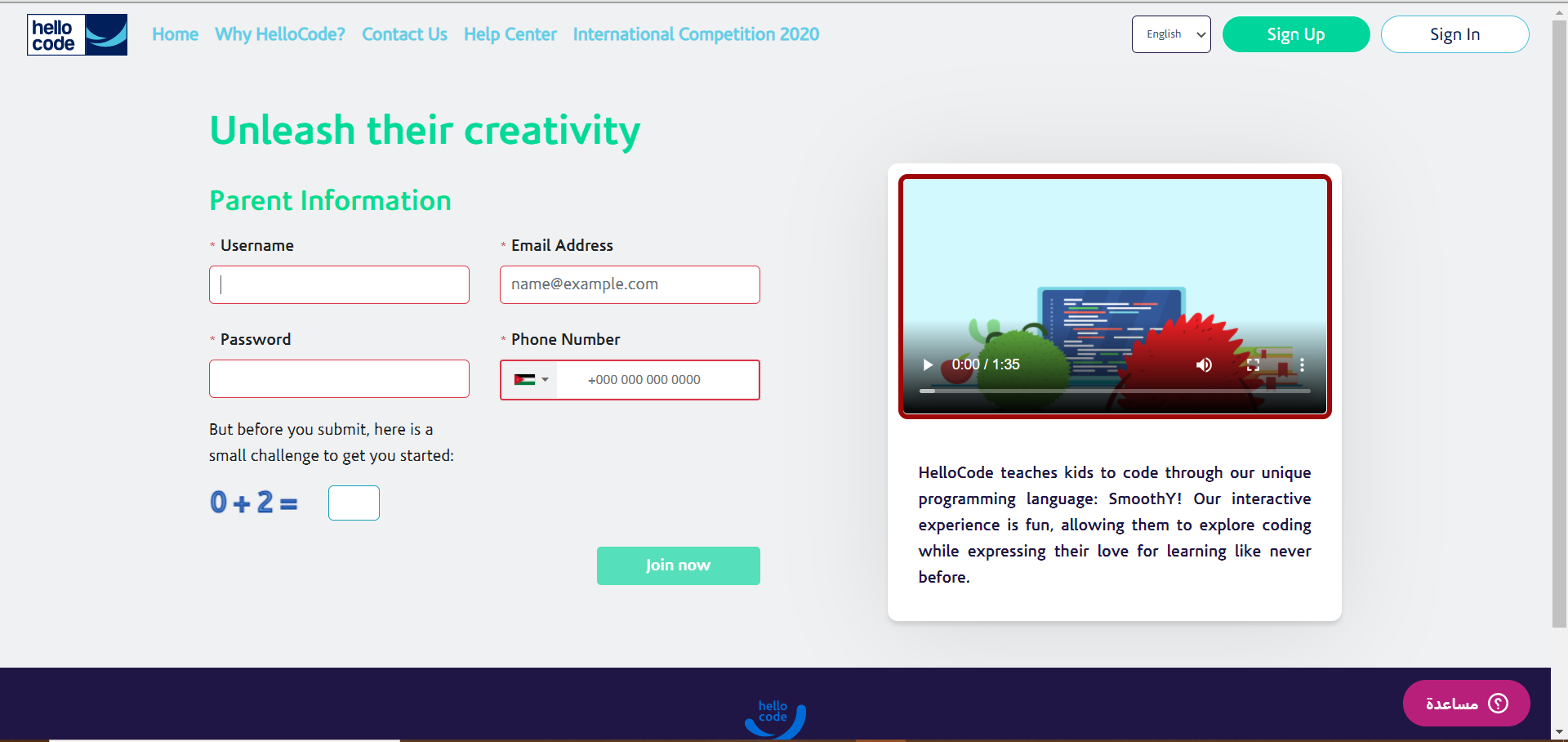 3- Click on the "join now" button.
You'll be automatically logged to your " Parent account".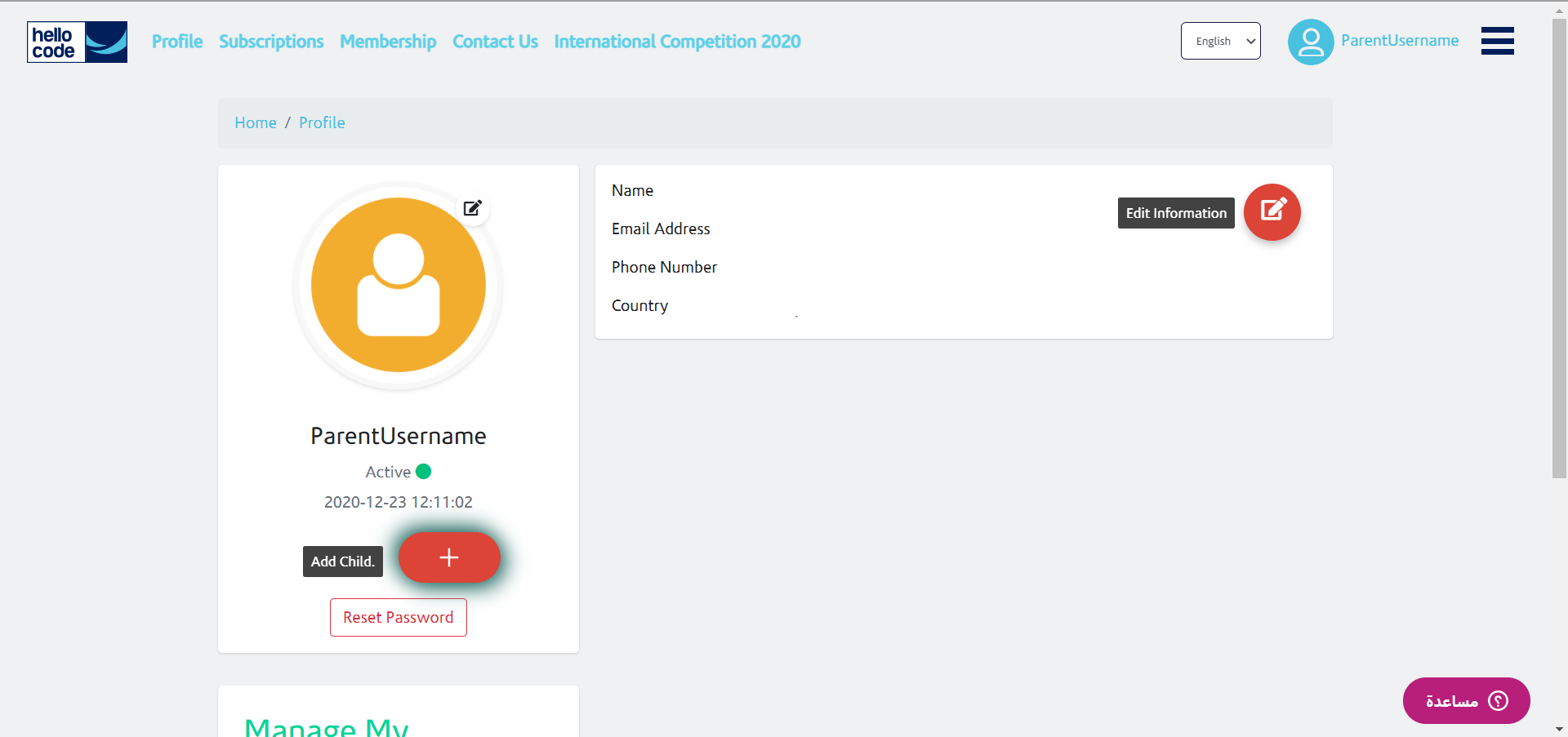 4- Add your child by clicking the Red "+" icon.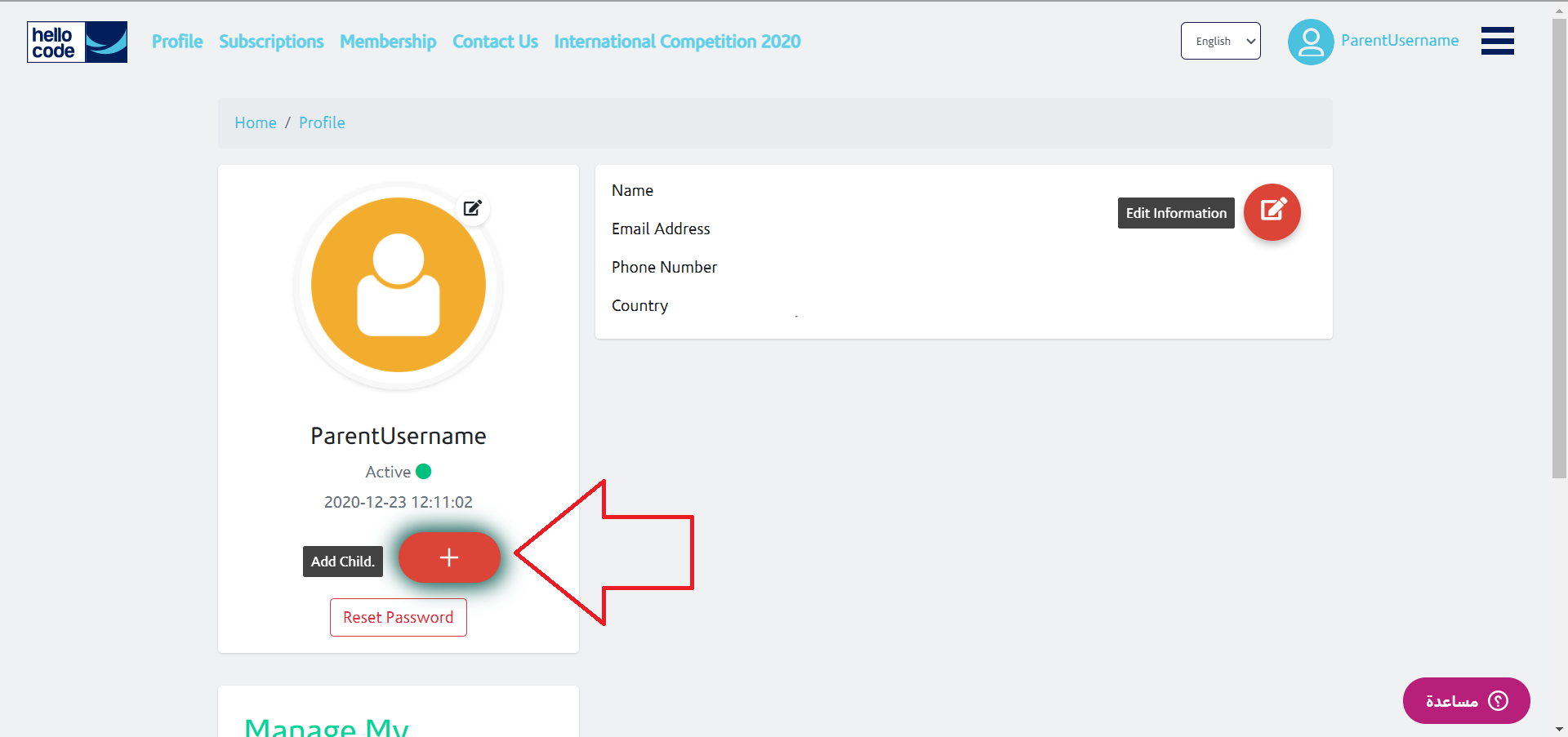 5- Fill the child's information.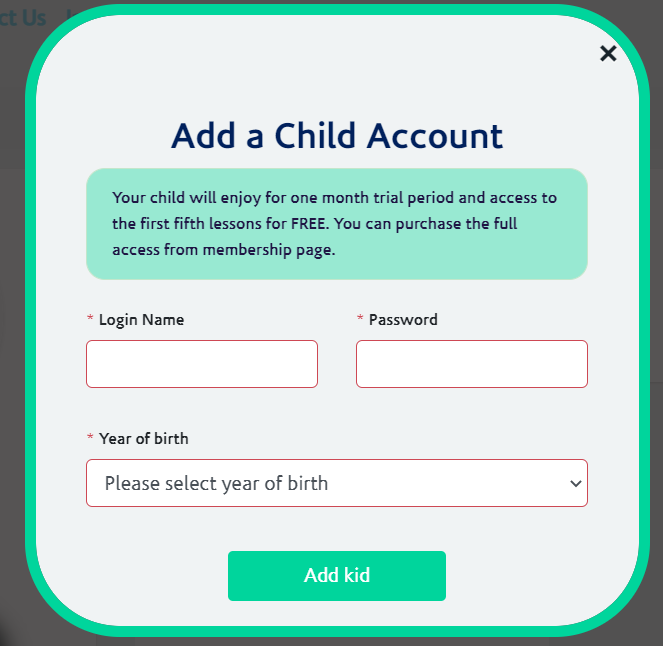 6- Click on "Add kid" button
Child information will appear on the parent profile page.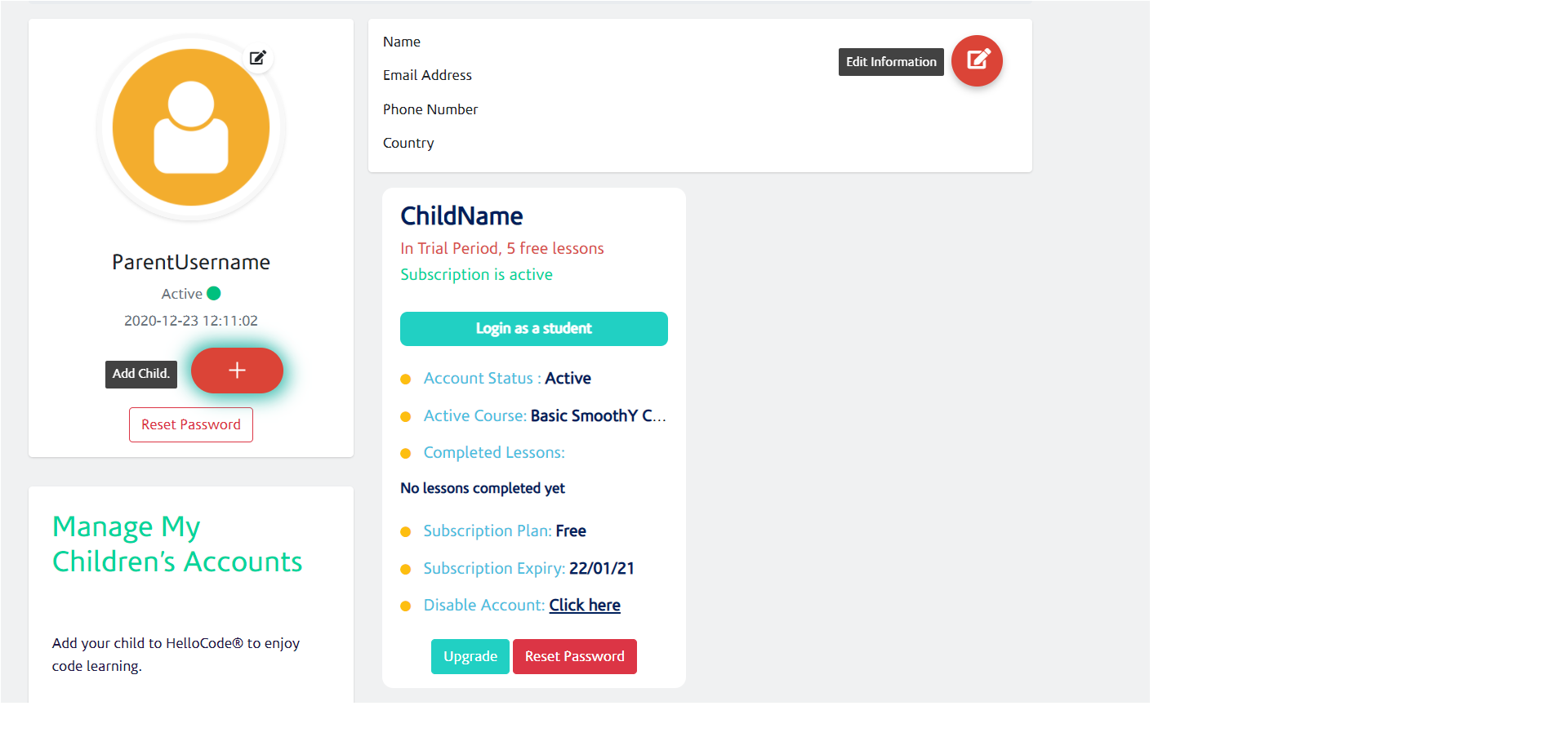 7- Click on " Login as a student" to open your child account.
You'll find 5 free lessons, you can watch them before subscribing.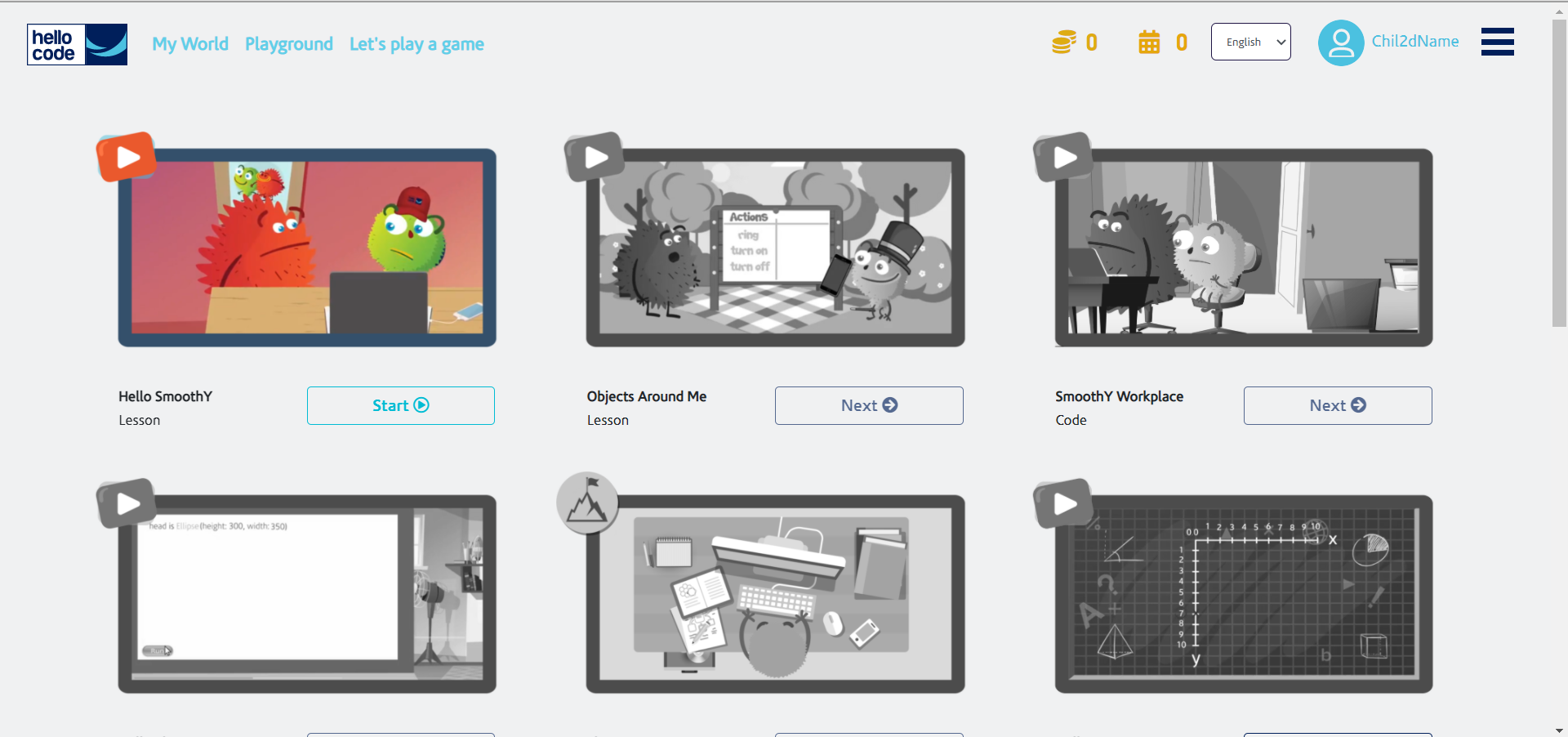 We will be happy if you tell us about your first experience on HelloCode, contact us.